Albacete circus festival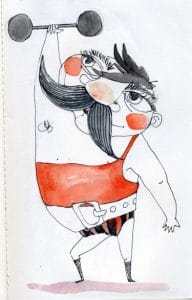 Today we prepare a very special entry. From the 18th to the 22nd of February 2016 it is celebrated in the Circo Theater of Albacete a very event
special: the "International Circus Festival" , whose image we have been doing in Cartel Arte since 2011.
It's one of those jobs that we call "a candy" : beautiful subject, infinite activities that have to be accompanied by a graphic image, printed material in different formats (canvases, posters, hand programs, etc.) to look with the identity of the festival …
So it was quite a luck, because also from Cartel we love the world of circus well done, which is based on incredible shows made with a lot of training, effort and of course a lot of talent. And it is that this festival is ideal for young and old , because: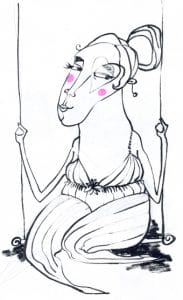 > It is celebrated in the "Teatro Circo" of Albacete (one of the few remaining in our country)
> Companies from half the world participate
> It is difficult to see shows of such quality
> You leave with a permanent smile
> Authentic magical moments are lived
The fact is that the illustration of all the characters that have made the last five years of the festival have been made Conchi Hinojosa , one of the fundamental pillars of Cartel Arte. Your inspiration? The circus of the 20s and 30s . Characters that are part of popular memory as the strongman, the tamer, the acrobat or the tightrope walker. Conchi brings them to the 21st century, retains its most characteristic elements (those suits and striped tights, hairstyles to the water, or exaggerated makeup), dares to introduce Don Quixote and Sancho awarding him very different roles, and takes them to its terrain to create whimsical, elegant characters and some mischievous looks that invite you to participate in this festival.
In short, Conchi plays with the watercolors, creating a universe of circus characters very particular, which is recycled every year but which maintains the essence of the image of the circus festival. And, in Albacete, we already identify these very characteristic illustrations with the month of February and the celebration of the great Circus Festival of Albacete.
And apart from the image created, as part of the activities of this festival, the exhibition of watercolors of "The Water Circus" is scheduled to be visited at the Circus Theater from 10 to 28 February at 10:00 a.m. to 2:00 p.m. in the anteroom of the Theater.
We hope you like the image as well as the exhibition. And if you can, make a trip to this festival!